L Capital buys China's Marubi
The LVMH backed private equity fund has acquired a minority stake in Chinese firm Marubi Holdings Group
L Capital Asia, a private equity fund backed by French luxury conglomerate LVMH (Louis Vuitton Moët Hennessy), has acquired a minority stake in Chinese firm Marubi Holdings Group, which produces the Marubi line of cosmetics.
It is L Capital's first investment in the beauty industry and makes the firm Marubi's second largest shareholder. Although financial details of the investment have not been disclosed, it has been revealed that L Capital has plans to help Marubi in a number of key strategic areas including product development, advertising, public relations and international sales.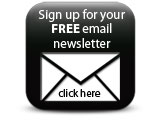 L Capital has long been known to be keen to expand into the Asian mass cosmetics market and recently raised $1bn for its fifth Asia fund. Of the total, 10% was contributed by LVMH and the rest came from institutional investors around the world. The company is a subsidiary of LVMH but claims to work at arm's length from it and says that while LVMH is focused on luxury, L Capital Asia is focused on the "aspirational, affordable and alternative" segments of the market.