La Prairie attracts affluent travel shoppers with new LA retail concession
Bloommiami partnered with the luxury skin care brand to create the retail experience at the Tom Bradley International Terminal
Luxury Swiss skin care brand La Prairie has unveiled a new retail concession at Los Angeles International Airport (LAX), in an attempt to attract affluent travellers.
The three-part stand can be found in the main entrance to the airport's duty free shopping at the Tom Bradley International Terminal and was developed by design agency Bloommiami.
Robert Ayona a partner at Bloommiami, said: "From the moment travellers enter the store they begin interacting with the La Prairie brand and continue to do so at different touchpoints throughout the store, furthering their engagement.
"The activation's location is key as it captures the most visibility for La Prairie and reaches its target audience."
On offer to customers is the brand's White Caviar Collection, including one of La Prairie's most premium products, Crème Extraordinaire, and provides space for shoppers to sample the creams and receive consultations from brand specialists.
Bloommiami used luxury materials in order to attract the brand's desired clientele, including marble-like black and chrome finishes across the stalls surfaces.
Ayona continued: "Travellers, especially luxury travellers, are seeking experiences when they go abroad.
"A multi-tier activation is effective in providing an immersive brand experience that's memorable for the consumer and lasting for the brand."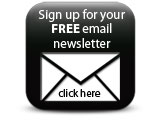 Companies