La Prairie grows Platinum Collection
La Prairie's new addition to its Platinum Collection is Cellular Eye Essence Platinum Rare, a low-viscosity gel designed to "transform the eye area". The new eye elixir contains Platinum Peptide, a compound based on platinum particles bonded with tetrapeptide to help enhance the firmness of the skin, while reducing the appearance of wrinkles and improving elasticity.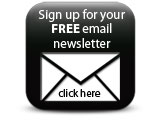 White bird of paradise extract helps restore luminosity and address uneven skin tone and dark circles, while natural antioxidants defend the eye area against future damage from free radicals.
Companies