La Prairie harnesses minerals
The brand has launched Cellular Mineral Face Exfoliator and Cellular Mineral Body Exfoliator
La Prairie has launched exfoliation products for the face and body. According to the brand, mineral exfoliation removes the upper layers of dead skin cells, along with impurities and excess debris, to reveal healthier and more radiant skin and improve the clarity of the complexion over time. Cellular Mineral Face Exfoliator uses 'perfectly rounded' exfoliating beads and a blend of quartz crystal, pure diamond and tourmaline powders to lift and remove pore-clogging debris. Rosa centifolia, along with glycerin, hematite and scarce meteorite dust, is included to leave skin feeling fresh and softly moisturised.
The product is packaged in a white plastic tube with silver graphics and a shiny silver cap with band. The gel is applied to a moist face, massaged in and rinsed, two or three times a week. It is recommended by the brand that it is used as part of a La Prairie skin care routine.
Cellular Mineral Body Exfoliator contains pure diamond, amethyst powders and smithsonite extract combined with densely packed exfoliation beads for instantly renewed, more radiant skin. The formula is also enriched with magnesium rich olivine extract, rose hips oil and camelia oil to soften and condition skin, priming it to absorb the benefits of body moisturiser.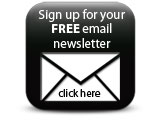 The products are priced at €92 each.
Companies