La Prairie unveils new Swiss counter design in Paris
The new counter is described as transporting customers into an 'immersive and emotional shopping experience' where time stands still
Swiss skin care brand La Prairie has announced its new store design will be unveiled at Galeries Lafayette Haussmann's flagship department store in Paris before being rolled out worldwide.
The new counter design is said to represent the brand's mission to offer customers effortless beauty.
The design is inspired by Swiss contemporary architecture, which is simple in its execution but has a poetic balance with the surrounding landscape.
Greg Prodromides, Chief Marketing Officer, La Prairie said: "This is, to us, a new brand statement, which we feel perfectly represents our quest for timeless beauty. And nowhere embodies the essence of that timelessness more than La Prairie's birthplace, Switzerland."
The counter will include a consultation space, a digital and interactive product experience table and a private payment area behind a Mondrian-inspired divider.
Prodromides explained the aim is to help customers remember the brand's quintessential 'Swissness' and to transport customers to a world where time stands still.
He said: "In using the values of contemporary aesthetic movements in every aspect of its store design and visual merchandising, La Prairie elevates a transactional operation – that of visiting a standalone store or counter in order to make a purchase – to an immersive and emotional experience."
The new visual merchandising integrates a conceptual approach to nature with wood and mineral elements.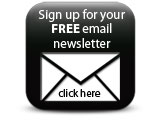 The counter will also include commissioned sculptures that represent each of the brand's key skin care collections to highlight the link between art and La Prairie's products.
Companies