La Roche-Posay relaunches SkinChecker campaign
Brand releases second dalmatian clip to promote skin safety
La Roche-Posay has relaunched its SkinChecker campaign for summer 2016. The brand originally launched the campaign in 2015, recruiting more than 30 million consumers to check for sun damage on their own and their loved-ones' skin and is again encouraging consumers to "check their beauty spots".
This year, the campaign is back with a new online clip, again starring a dalmatian, this time accompanied by a cute kitten. The clip instructs consumers how to perform thorough skin checks on themselves and others.
La Roche-Posay says that 90% of skin cancers could be prevented if they were detected early enough, but one out of two people do not visit a dermatologist to check their skin. The brand is using the "ABCDE" method to remind people about the warning signs seen in moles: asymmetry, raised or uneven borders, changes in colour or diameter, and evolution.
The brand is asking consumers to check each other's backs, scalps, faces, arms, legs, torsos, hands and even the buttocks for changes in any moles.
Consumers are instructed to visit the La Roche-Posay website to download a sheet detailing the method, take a quiz or sign up to become a Skin Checker. The brand is also sharing the campaign on social media using the hashtags #skinchecker and #facethesun. The campaign is being rolled out across 34 countries.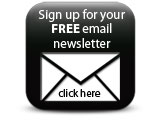 La Roche Posay is also encouraging consumers to stay safe in the sun using the new, L'Oréal-developed app and sticker My UV Patch. The wearable tech reminds users when to reapply sunscreen or move indoors by measuring UV exposure.
Companies