La Roche-Posay releases new anti-wrinkle serum for sensitive skin
The Hyalu B5 Hyaluronic Acid serum contains hyaluronic acid and vitamin B5 designed to re-plump, hydrate and accelerate repair
La Roche-Posay has created a new anti-wrinkle serum (£37) launching on 1 February.
The serum acts in two ways, to hydrate and re-plump and accelerate the skin's natural repair processes.
In order to achieve this it uses high and low molecular weight hyaluronic acid.
The former creates an invisible surface barrier to hold in moisture and re-plump wrinkles and the latter penetrates the skin for a deep re-plumping action from inside the skin.
Meanwhile, vitamin B5 promotes the skin's natural repair processes and madecassoside is used in order to soothe and heal sensitive skin.
All of La Roche-Posay's products are formulated with the brand's thermal spring water, a mineral rich water sourced from a 1,700 year-old French spring.
The water has been valued for its natural selenium content, which helps to prevent oxidative damage in the body.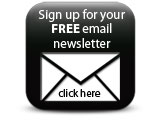 The serum will be available at larger Boots stores and pharmacies across the UK.
Companies