Lablabo opens expanded production site
The site includes two new assembly lines and 50% more capacity
French packaging company Lablabo has opened a new production site in Juvigny, 2.5 km from its former production site in Annemasse, bringing its activities together in the one location. Previously its operations were spread across three different sites.
The 4,000m2 site also includes two new assembly lines: for pumps and EasyFoil pouch bottles for the company's new Ellipse line.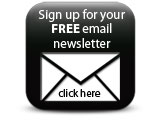 "This now means a capacity of more than 40 million units for pumps, 35 million for the pouches (including 15 million for EasyFoil) and 12 million for valves," said Pharmacist and CEO Jean-Philippe Taberlet, adding that the company is also installing new equipment which will enable the company to increase capacity by 50%.
Companies