Laboratoires Biocos reorganises French operation
Sales triple in the last four years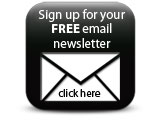 The French biological sun creams enterprise Laboratoires Biocos is reorganising its operation at Revel, south-east of Toulouse after tripling its sales in the last four years.  

The company emerged in 2006 from the investor-led acquisition in 2006 of the small sun cream company Serval. The enterprise has developed in the direction of biologically-based products and has established R&D and marketing departments. It acquired a natural cosmetics company, Copar, in 2009. Sales have risen from €4.2m in 2006 to an expected €12m this year.  

Production by Serval and Copar is being reorganised and will be based on a new plant at Revel, increasing output from two to six million units annually.