Lachemi launches natural preservative and antimicrobial
Two natural actives have been developed: La'Lact and La'Natura
Lachemi, a manufacturer of natural actives for the personal care industry, has launched two biosourced products: La'Lact, a natural triclosan alternative and La'Natura, a natural preservative.
Given the health concerns surrounding the use of triclosan in cosmetics and personal care products, Lachemi developed La'Lact, which has proven "broad range of anti-microbial activity against bacteria, molds & yeast" in vitro and in vivo.
According to the company, the ingredient can combat skin disorders such as dandruff, athlete's foot and malodour, as effectively as traditional actives such as triclosan, Piroctone Olamine or climbazol. La'Lact can be mixed with oil, be used to build viscosity, is easily spreadable and is free of colouring agents. The ingredient can also act as an emulsifier, foam booster and stabilizer.
La'Natura is a preservative and antimicrobial compound also derived from multifunctional natural ingredients, and is paraben-, formaldehyde-, halogen- and isothizolinone-free. In laboratory tests, the ingredient was shown to work against "gram positive and gram negative bacteria, yeasts and moulds" notes the company. The product can be used to develop a wide range of cosmetics and personal care products free of preservatives.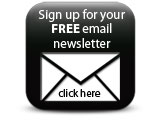 Both La'Lact and La'Natura are multifunctional and nontoxic.
Companies