Lancôme bags Instagram 'It' girl Chiara Ferragni girl for new make-up collection
Ferragni was named first on Forbes' 'Top Fashion Influencers' list in 2017
L'Oréal owned beauty brand Lancôme has bagged a make-up deal with fashion influencer and social media mogul Chiara Ferragni.
Italian born Ferragni was ranked first on Forbes' 'Top Fashion Influencers' list in 2017 and has hit 16.6m followers on her Instagram page.
Ferragni took to Instagram to announce the collaboration, it read: "This is such a milestone for me: my own capsule collection for @lancomeofficial, that is going to be available worldwide."
Today, the 32-year-old has partnered with brands including Tod's and Pantene through her blog, The Blonde Salad.
However, the new collection, and arguably Ferragni's biggest beauty gig, is designed to encapsulate themes of femininity, audacity and glamour.
In the collection is the brand's hero Flirting Patelle, featuring 13 versatile shades including four eyeshadows, three highlighters, a blush, lipgloss and four lipstick shades, as well as three exclusive shades of its L'Absolu Mademoiselle Shine lipstick, three shades of its L'Absolu Lacquer lipstick and Hypnôse Drama mascara in black.
The range is set to roll out globally this month.
Earlier this year, Ferragni kicked off her Beauty Bites masterclass shows with make-up artist Manuele Mameli.
As part of the shows, the duo will give make-up tutorials and tips.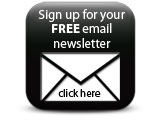 Companies