Lancôme celebrates Idôle fragrance with pop-up at LAX airport
The immersive space features digital screen displays and the brand's Lift & Learn technology
L'Oréal-owned beauty brand Lancôme is celebrating the launch of its new Idole fragrance with a dedicated travel pop-up at Los Angeles International Airport, US.
The rose and jasmine-scented fragrance, which was fronted by new brand ambassador Zendaya Coleman, is part of the brand's attempt to attract a younger demographic.
Set to run until the end of October, the space offers large digital display screens offering specific information about the product.
Meanwhile, its fragrance displays are activated with Lancôme's Life & Learn technology.
When a fragrance is lifted it activates content information on-screen and behind the scenes footage of the campaign starring Coleman.
"At Lancôme, we want to pioneer in creating unique and immersive consumer experiences throughout travel retail in the Americas," said Floriano Marrone, Lancôme's General Manager for Travel Retail Americas.
"With our latest fragrance launch Idôle we elevated the traditional product journey and created a complete consumer immersion based on strong interactivity with innovative digital activation and unique customisation."
At the space, customers can opt to engrave their bottle and create a branded GIF in a photobooth.
Lancôme partnered with luxury travel retailer DFS Group to launch the pop-up.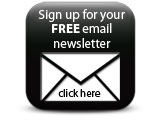 Companies