Lancôme names Taylor Hill as new Brand Ambassador
The 20-year-old model has a strong social media following
Lancôme has named Taylor Hill as its latest Brand Ambassador.
The 20-year-old US model is a Victoria's Secret Angel and has walked on the catwalk for a number of fashion houses. Hill is also breaking into acting and recently played a role in The Neon Demon.
Hill is highly prominent on social media with 4.1 million followers on Instagram and 144K followers on Twitter. She uses the channels including SnapChat to share behind-the-scenes coverage of her life.
Hill is said to be an ideal Ambassador for L'Oréal-owned Lancôme as she "handles paradoxes like an art of happiness and a source of positive energy". Hill said: "I am very excited and honoured to join Lancôme. I love the vision behind this feminine brand. This new role of ambassadress is a major step in my career, a dream that has become reality."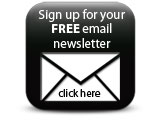 Françoise Lehmann, Lancôme's International General Manager, added: "We are delighted about this new collaboration with Taylor, who represents a modern Lancôme, in harmony with its time, with a subtle mix of sensuality, ingenuousness and sweet yet striking beauty. She is a very inspiring young woman for her generation: she is immensely curious, open-minded and has a positive outlook on life."
Companies