Lanvin and Montblanc drain Inter Parfums sales in Q2 2015
The two brands contributed towards sales declines in Europe
Inter Parfums' Chairman and CEO Jean Madar focused on the positives when discussing the fragrance company's latest set of financial results, despite weaker than usual figures.
Net sales for the three months ended 30 June, 2015 decreased 13.7% to $102m, compared with $118.2m for the prior year period. At comparable foreign currency exchange rates, Q2 net sales decreased 5.2%.
However, it was Inter Parfums' European-based sales that suffered most, down 18.5% compared with the same time last year. Speaking about activity in Europe, Madar said: "Jimmy Choo was our leading brand in the second quarter, with strong momentum by the Jimmy Choo Man line… In dollars, Jimmy Choo brand sales increased 30% in the period, reflecting the impact of the 19% depreciation of the euro versus the dollar compared to the prior year second quarter."
But the losses had to come from somewhere. Madar went on to note that Lanvin sales were down 9% and 27% in local currency and dollars, respectively, "largely as a result of a challenging market environment in Eastern Europe". Meanwhile, Montblanc sales also suffered sales declines, down 23% and 38% in local currency and dollars, respectively.
The US, on the other hand, put in a solid performance sales-wise, up 5.7% on 2014's second quarter. Madar added: "The 6% increase in sales during the period reflects the successful launches of Extraordinary by Oscar de la Renta and Icon by Dunhill earlier this year." However, it was the company's Anna Sui brand that suffered here; sales of the brand were down 24% in Q2 compared with the period year period.
Looking ahead, Russell Greenberg, Executive Vice President and Chief Financial Officer, said: "We currently expect 2015 net sales to come in at a range of $460- $470m, and we expect our net income per share guidance to be in the range of $0.95-$1 per diluted share."
He added: "Our current guidance takes into account the negative market conditions seen in China and Eastern Europe that have continued through the second quarter of 2015, which we expect to continue throughout 2015."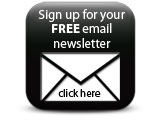 Greenberg also noted that going forwards the company would be focusing on developing its new products, namely its recently acquired brands including Abercrombie, Hollister, Coach and Rochas.
Companies