Last chance to enter the 2020 Pure Beauty Awards
The awards celebrate the best new beauty launches to hit the UK market over a 12 month period
Today is the final day to submit entries for the 2020 Pure Beauty Awards, the biggest and most recognised event in the beauty calendar.
Once entries have closed, the Pure Beauty editorial team will review every entry before selecting the final shortlist
All shortlisted products will be featured in the September issue of Pure Beauty magazine.
Pure Beauty's readers and Cosmetic Business subscribers are then invited to vote for their favourites to win.
At the award ceremony itself there are four opportunities to win, with Highly Commended, Bronze, Silver and Gold prizes awarded in each category.
Brands - shortlisted or winner - can share the journey with their customers via social media using the official Pure Beauty badge.
Product samples
Due to the coronavirus pandemic, product samples this year are not required.
Instead, brands are asked to include additional information alongside their entry, such as press releases and links to product videos.
Enter now
To view the full list of categories and to place your entry, please visit the Pure Beauty Awards website.
There is no limit on the number of categories a product can be entered into.
To be eligible for entry, products entered should have launched into the UK between July 2019 and July 2020.
Entries must be submitted by no later than 5pm BST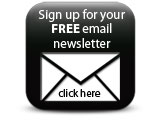 For more information or if you would like any help with your entry, contact us on purebeauty@hpcimedia.com or call +44 (0) 207 193 6701
Companies