Laura Geller Beauty teams up with YouCam Makeup
Virtual reality app adds Laura Geller products to offering
Laura Geller Beauty has teamed up with virtual reality app YouCam Makeup to offer its products for testing. Consumers can "try on" a collection of the brand's best selling products through the app, which uses augmented reality to give users a preview of what make-up swatches will look like when applied.
Products including foundations, blusher, eye liner, eye shadow palettes, eyebrow products and lipsticks will be available for virtual testing and direct purchase through the online boutique.
Laura Geller Beauty has also joined Perfect Corp's Beauty Circle. The circle provides an interactive platform for consumers and brands, sharing updates and content and allowing for real-time conversations. Laura Geller Beauty is hosting a giveaway on the platform to celebrate its launch, with winners offered free Baked Sculpting Lipsticks.
Laura Geller, Founder at Laura Geller Beauty, commented: "I'm truly amazed by the technological innovations within the beauty space. We couldn't be more excited to partner with YouCam Makeup to continue to make make-up application as fun, approachable and 'live time' as possible."
Alice H Chang, CEO at Perfect Corp, added: "Perfect Corp has always admired Laura Geller's fresh approach to beauty, and the brand and Laura's devotion to making expert level beauty trends accessible to every woman. We welcome Laura Geller Beauty to the YouCam Makeup family and are overjoyed to share their innovative product offerings with our community of virtual beauty devotees."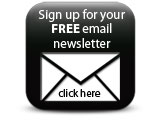 YouCam Makeup is available to download for free on the App Store and Google Play. So far it has been downloaded by more than 200 million consumers worldwide and has already partnered with a number of other top beauty brands.
Companies