Lavandi Talent reflects on 2020's events and the effects on the personal care and beauty industry
Who knew that the start of the year that Covid-19 would become a global pandemic and would have such a profound effect on people's lives?
What a year this has been!
As we approach the end of 2020, we at Lavandi thought that we'd share our thoughts and experiences with you.
Who knew at the start of the year that Covid-19 would become a global pandemic and would have such a profound effect on people's lives? For the cosmetics and personal care industry, the effects have certainly been felt as countries and businesses went into lockdown, bringing the whole sector to a standstill at times.
Diversify, learn and seize the opportunities
However, the industry has learned to adapt brilliantly well as it diversified to bring new offerings to market – for instance, hand sanitiser moved from being something clinical to handbag-sized offerings in trendy packaging, global fashion houses and perfumiers, such as Bulgari, turned over production lines to become hand sanitiser distributers almost overnight.
Whilst not everyone can work remotely, there have been many opportunities to be able to move some work online - be it virtual expos or webinars replacing in-person events, needed due to travel bans and bans on gatherings, but operating just as effectively.
There has also been a recognition that a lack of visibility lower down in supply chains could cause instability, leading to great efforts being made to ensure that there is supply chain stability for any future events.
This has included the industry looking outside of its sector at other best practices and learning from them to ensure that there is resilience and transparency at all levels.
Same storm, different boats
As for us, well we couldn't have chosen a worse year in which to launch a new recruitment business, but similarly, we have adapted to suit the ever-changing times.
Not only have we found that working remotely has not been a huge hindrance, we are able to use technology to continue to work – programmes such as Zoom and Microsoft teams have allowed us to speak to candidates and clients as though they were sitting in the same room as us, and as employers embrace remote working, so talent pools have opened up that may have been out of reach in the past due to location no longer being such an issue.
We may be in another lockdown, and we can only hope that this will come to an end in a few weeks, but we really couldn't have done it without the support of the clients that we work with and those with whom we hope to work in the future.
Good news is on the horizon
Last week came the very welcome announcement that Pfizer had developed a vaccine, which in tests to date, is proving to be over 90% effective against Covid-19.
With this announcement has come shoots of hope in the media, in articles and the way that people are communicating. There is a renewed optimism as people see light at the end of the tunnel.
The best lesson learned however is that despite everything that has been thrown at us this year, industry has learned how to be flexible, nimble and to diversify – whether it's the personal care sector or recruitment. What we have learned this year we will all carry forwards to the future to allow us to be resilient and cope with every obstacle that life can put in our way.
We've been busier than ever over the last couple of months as confidence grows and businesses take advantage of top talent in the market, so if you need any advice on the recruitment front over the coming weeks, please get in touch and call us on 0161 399 1200.
We may all be in different boats, but we have all weathered the same storm.
Best wishes from the Lavandi team,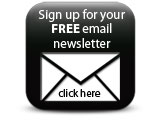 Andy – andy@lavandi-talent.com
Gary – gary@lavandi-talent.com
Tom – Tom@lavandi-talent.com
Featured Companies