Le Drugstore Parisien: L'Oréal reinvents retail pharmacy with new multi-brand store concept
In partnership with Casino Group, the French beauty brand owner is breaking the rules of traditional pharmacies in Paris
L'Oréal has opened the doors of its new multi-brand pharmacy store concept.
Le Drugstore Parisien, in partnership with French mass retailer Casino Group, aims to boost bricks-and-mortar at a time when e-commerce seems to be winning the sales battle.
The first two outlets opened in the high-end 6th and 9th districts of Paris , France, and offer shoppers cosmetics, dry cleaning, accessories, snacks, hairdresser services and over-the-counter medicines.
L'Oréal brands – including L'Oréal Paris, Maybelline, Garnier, NYX, Essie and Sanoflore – will also play an integral role to the store concept.
Jean-Paul Agon, Chairman and CEO of the L'Oréal group, said: "We are delighted to be driving change alongside Casino by delivering a new beauty experience for consumers in France and, at the same time, bringing new life to the development of concepts at the forefront of new beauty consumer trends."
The store's 'pick and mix' service
The store's extended opening hours are aimed to reflect the modern lifestyles of busy Parisians, a retail concept that many French pharmacies have not supported.
Jean Paul Mochet, CEO of Convenience Banners at the Casino Group, explained: "For several years now, we have been working to help convenience stores connect better with customers everywhere.
"In cities, we have been paying particular attention to the new ways space and time are used, which are radically changing consumer behaviours.
"The lines between work, culture and fun are being blurred, creating a new way of living. So city-dwellers need tailored products and services to make their lives easier.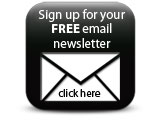 "This goal was exactly what we had in mind when designing Le Drugstore Parisien – a unique, laid-back place that celebrates joy, pleasure and wellbeing amidst the hustle and bustle of Paris life."
Companies