Le Petit Marseillais makes a digital splash in America
The J&J-owned Le Petit Marseillais aims to conquer America with a purely digital campaign, a first for the global brand
J&J-owned Le Petit Marseillais is expanding further into the US with a marketing first for the brand.
A major personal care player in France since the 1980s and already sold in more than 20 countries worldwide, the brand decided to launch stateside without TV advertising.
Instead the brand opted for a dedicated US website, and digital and social media campaigns, plus scented magazine adverts to promote the range.
Influencers such as family blogger Naomi Davis also worked with the brand to promote the brand's arrival.
Instagram: @taza
Digital advertising included campaigns via Google search and Facebook, with the brand already achieving a million likes on the social media platform.
Its video featuring line drawings of its trademark sailor boy bringing the brand to the US generated more than 630,000 views in two weeks.
"I think a digital-first approach has worked," said Senior Marketing Director J&J Dawn Kidd to Advertising Age.
"We feel like the US market is perfect, there's a lot of fondness for everything French."
The French pronunciation of 'Leuh Peh-tee Mar-say-yay' is used humorously in the marketing materials to help customers unfamiliar with the brand, as well as explanations of the brand's origins.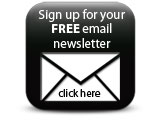 Shoppers will now be able to purchase soaps, body lotions and hand creams from major retailers such as Walmart and Target.
Companies