Leading beauty artists join forces to raise money for Covid-19 relief
Hair and make-up artists, including Bobbi Brown and Sir John, have created a virtual fundraiser to support freelancers
Bobbi Brown and Sir John
Leading make-up artists and hair stylists have banded together to create a ten day global fundraiser to support industry creatives affected by the pandemic.
Between 7-17 June, consumers can watch live steam events featuring more than 50 artists, including workshops with Bobbi Brown, Sir John, Marissa Marino and Tabatha Coffey.
To attend a Beauty Together class, viewers will be asked to donate a minimum of US$10, which will go towards struggling beauty industry freelancers.
With 5,000 slots available, classes will be hosted via Zoom and available on demand for consumers unable to attend the live event.
The event is presented by charity Support Creatives.
"While its inception comes in response to the Covid-19 crisis, Support Creatives is not just a quick fix," the NGO said in a statement.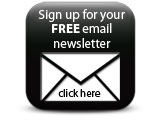 "Rather, it is uniquely designed to support artists during the entirety of their careers, whether that be during moments of crisis or personal growth. Support Creatives aims to provide assistance and stability for artists, no matter the situation."
Companies