Leaf Shave raises $100k on Kickstarter to launch razor
Kickstarter campaign hits target for modern safety-blade razor launch
Leaf Razor accepts double-edge safety blade in modern format


Leaf Razor raises $100,000 on Kickstarter


Brand will start taking orders on 11 August
Leaf Razor has hit its fundraising target on Kickstarter, taking its innovative razor products into production. The company passed its target of $100,000 ahead of the campaign's close.
The campaign took issue with the current cost of shaving, stating that modern razor cartridges are too expensive, even when purchased through popular subscription services. Leaf Razor says that its model offers a real alternative, allowing consumers to replace razor blades, "for cents not dollars".
From 11 August onwards, consumers will be able to pre-order Leaf Razor's modern take on the classic safety-razor. The handle accepts double-edge blades in a modern, pivoting handle.
Users must snap a standard double-edge blade in half before slotting in. These will be available to purchase directly from Leaf Razor's website, or can be bought cheaply at pharmacies and beauty stores.
Users can insert one, two or three safety blades at a time for a customisable shave. These blades cost 5-10% of the average price of each disposable cartridge.
Leaf Razor says that its system also offers a better shave, with users able to tailor the razor to their own preferences. Leaf razors are available in three finishes: black, white and chrome.
Adam Simone, Co-founder at Leaf Shave, said that the product solved the common complaint about the expense of shaving and the need for customisation. He said: "Users want to use high-quality blades that don't carry an exorbitant price tag. We solved this by tapping into an existing infrastructure of quality, commodity-price, blades."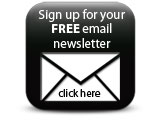 More than 1,200 consumers contributed to Leaf Razor's Kickstarter campaign, which opened in July. The company expects to begin producing the razors in September with backers expected to receive their first products in May 2017.