Leonard Lauder to publish personal memoir in 2020
HarperCollins will publish the book focusing on the life of the 86-year-old Chairman Emeritus of the Estée Lauder Companies
Leonard Lauder, Chairman Emeritus of the Estée Lauder Companies, will publish a book about his life next year.
The personal memoir will provide fresh insight into the 86-year-old's business and personal life spanning 50 years.
HarperCollins Publishers won the rights to publish the book, which is currently untitled.
The book promises to provide a useful tool for budding beauty entrepreneurs, with Lauder sharing his ideas and secrets to his success, as well as "lively stories, sharp observations and practical lessons about leadership and life".
Leonard Lauder, the son of Estée Lauder, is credited with having shaped and focused the multinational company, which today boasts annual sales of over US$13bn.
His achievements are far-reaching and his passion for the arts is well documented; as the Chairman Emeritus of the Whitney Museum of American Art, he has been one of the museum's most significant benefactors, gifting $131 million in 2008.
Leonard Lauder also helped establish the Leonard A. Lauder Research Centre for Modern Art and donated his Cubist collection to the Metropolitan Museum of Art.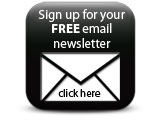 Estée Lauder Companies was founded in 1946 and today owns a portfolio of beauty brands including Clinique, MAC Cosmetics, Smashbox, Tom Ford and Bobbi Brown, among others.
Companies