Let's twist it up: The New Twist Up tube from Quadpack
The Twist Up tube offers new gesture and innovative formula protection
New ingredients and applications are revolutionising skincare products, so why not do the same with skincare packaging?
Responding to brands' demands for products that provide both strong formulation protection and a user-friendly experience, international beauty packaging manufacturer and provider Quadpack has launched Twist Up tube.
Its rotating mechanism allows easy nozzle opening and closing, perfect dosage while preventing the formula of drying out.
Twist Up tube is equipped with a flip-top cap, favouring clean and controlled dispensing and providing a great solution for travellers who don't want unpleasant surprises when opening their toiletry bag.
Premium and pharma brands will benefit from the enhanced product protection of the tube sleeve, which is available in a five-layer version, for sensitive formulas. Other options like Luxefoil, which includes an aluminium layer, are under study.
Twist Up tube is being introduced to the European market by Quadpack, in a strategic partnership with Yonwoo.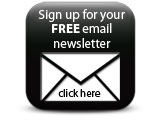 It is available in a 30mm diameter for a capacity between 30ml to 70ml, and offers a host of decoration possibilities.
Companies