Lilou et Loïc adds to bathroom line-up with a new refillable collection
The line-up features bath salts, body butter and bath foam
Luxury British body and home fragrance house Lilou et Loïc has announced the launch of its new Fig & Rhubarb collection.
Featuring bath salts, body butter and bath foam, the range is housed in reusable, handmade glass decanters that can be refilled.
As well as fig and rhubarb, the products are said to be infused with thyme, lavender, vetiver and oakmoss.
Retailing from the £75, the line-up will be available at Fortnum & Mason from July.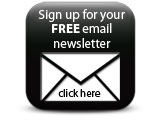 Companies