Lime Crime expands Unicorn Hair dye range with eight new shades
New colours Tweet, Cloud, Moonchild and Bubblegum Rose join the collection
Lime Crime, the US cosmetics brand, has added eight new shades to its Unicorn Hair dye collection ($16 each).
The 100% vegan, semi-permanent hair dyes offer either full coverage, with a high pigment formulation, or lighter coverage for a sheer tint and pastel effect.
In total, 21 hues are available in the collection; Several of the first 13 shades launched sold out in the first two weeks.
Lime Crime CEO and founder Doe Deere, said: "Unicorn Hair was my hair dye dream come true, and I am thrilled Lime Crime fans love it just as I do."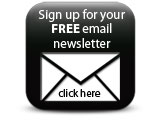 New shades include: Bubblegum Rose, a bubblegum pink; Valentine, a crimson red; Aesthetic, mauve; Tweet, a 'chick' yellow; Mint Ice, a frosted mint; Cloud, a periwinkle blue; Kawaii, a pastel violet; and Moonchild, a pastel lavender.