Lime Crime launches new iridescent Lip Toppers
The new matte toppers are said to help consumers "sparkle like a fairy on acid"
Lime Crime has brought out a new line of lip toppers.
The matte Diamond Crushers toppers ($18 each) come in iridescent shades designed to make wearers "sparkle like a fairy on acid", the brand said.
The six shades include: Choke, Trip, Dope, Lit, Strip and Fluke. The product can be layered on top of any liquid matte lipstick or worn on bare lips for a glittery finish that won't affect the formula underneath.
Lime Crime CEO and Founder Doe Deere explained: "Diamond Crushers are our most versatile product yet. They can be worn anywhere on the skin that needs some magic."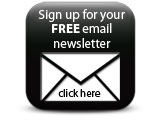 Launch: out now
Companies