Linnea to exhibit at in-cosmetics Global Amsterdam 2018
Linnea gives a personal touch to cosmetic ingredients, using the same care put in for the ideation, extraction and synthesis of drugs to give cosmetic ingredients a distinctive trait, a breakthrough on the market.
This year, Linnea introduces an absolute innovation, its tailored Cannabidiolic Delivery Systems: NioSkin MedCan and NioSkin CBD Crystal, a unique engineered cannabis derivatives able to convey and texturise tailored concentrations of legal cannabis derivatives.
Linnea's Swiss plant extracts, purifies, standardises and functionalises cannabis, by including it in NioSkin technology systems, it obtains pleasant sensations and good aesthetics results, preserving all healing properties of such plant towards skin.
Linnea's THC free cannabis extract comes exclusively from European cannabis plants, cultivated under GACP and organic rules and processed accordingly with GMP. That's how Linnea can reach the well known height quality standards.
The Swiss production site works both for people and environment, with sustainable production cycles, characterised by low environmental impact. Linnea provides mother nature's phytoceutical gifts recycling vegetal waste, with strong commitment to water and solvents preservation and energy consumption.
NioSkin MedCan and NioSkin CBD Crystal are part of Linnea's phyto-lab platform, which represents the extensive experience of APIs for superior cosmeceutical ingredients and performance, presented with phyto-care platform, the high-quality cosmetic ingredients for sensitive skin care.
Linnea's 35 years of experience in pharmaceutical, go in-depth to things: high-tech, bioactive cosmetic ingredients for sustainable skincare are flexible, organic and eco-friendly, with improved topical delivery effects and clinically or in vitro tested to deliver the best skin applications.
Visit Linnea at Stand M328 to discover more.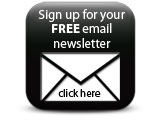 *NioSkin is a registered trademark ingredient of Linnea
Companies