Lipigenine optimises lipidic homeostasis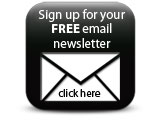 The stratum corneum is composed of corneocytes and intercellular lipids. In the granular layer, smooth endoplasmic reticulum and the Golgi apparatus of keratinocytes contribute to initial lipid synthesis, while the storage, transportation and secretion of these lipids into the stratum corneum are supported by lamellar bodies, also derived from the Golgi apparatus. The skin regularly produces these bodies and lipids to maintain skin barrier integrity, but this ability diminishes with age.

In response, International Specialty Products (ISP) has launched an ingredient that may help boost skin lipid synthesis in the stratum corneum. In addition, flax seed extract Lipigenine is claimed to favour lipid transportation and secretion by promoting lamellar bodies. Developed around HMG-CoA reductase, Lipigene may also help cholesterol synthesis, says ISP.

The ingredient is said to be ideal for use in skin care products targeting consumers with dry or sensitive skin.
Featured Companies