Lipobelle Pino C: More than CBD
Mibelle Biochemistry potentiates the anti-inflammatory and regenerating effects of cannabidiol (CBD)
With Lipobelle Pino C, Mibelle Biochemistry potentiates the anti-inflammatory and regenerating effects of cannabidiol (CBD) when topically applied. CBD is generating increasing interest in the world of cosmetics.
This major cannabinoid, which is found in hemp, offers numerous health benefits (anti-anxiety, anti-inflammatory, reduction of pain sensation, etc), and it positively influences the maintenance of skin balance (homeostasis).
Lipobelle Pino C is a phyto-complex with encapsulated CBD that has been designed for cosmetic applications:
CBD is first encapsulated into a nanoemulsion in orderto improve both its formulability in cosmetic products and its bioavailability into the skin
The encapsulated CBD is then combined with a Swiss stone pine extract which fights inflammation in a complementary way. In doing so, this combination offers a potent, calming effect.
In vitro, Lipobelle Pino C was shown to be more efficient than CBD alone in regard to:
Reducing inflammation in skin cells following a strong oxidative stress
Accelerating tissue regeneration after a wound. Furthermore, clinical studies showed its capacity to:
Improve the skin tone by reducing the content in haemoglobin and melanin in the face
Smooth the skin in different areas (cheeks – eye contour area – forehead)
Relax facial tension.
Therefore, besides its calming effect, Lipobelle Pino C improves the tone and texture of the skin of the face for a relaxed look.
Benefits
Relaxes facial tension
Inhibits skin inflammation
Improves skin tone evenness
Activates skin regeneration.
Applications
"CBD cosmetics"
Neurocosmetics
Skin care for sensitive skin
Radiance booster, CC creams (color control).
Formulating with Lipobelle Pino C
Recommended use level: 0.4-3%
Incorporation: For cold processes, dissolve Lipobelle Pino C into the aqueous phase. In hot / cold processes, add during the cooling phase below 40°C
Thermostability: Temperatures of up to 40°C for a short time will not affect the stability of Lipobelle Pino C.
INCI (EU / PCPC) Declaration
Pinus Cembra Wood Extract (and) Cannabis Sativa Seed Oil (and) Cannabis Sativa Leaf Extract (and) Lecithin (and) Alcohol (and) Pentylene Glycol (and) Tocopherol (and) Aqua / Water
Additional information
Without preservatives
Water-soluble.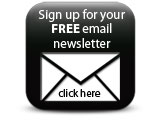 For more information, click here.
Featured Companies