Lipotec launches a new botanical extract for a glamorous décolleté
Medicinal mushrooms have been used throughout history as a remedy in traditional medicine, especially in oriental therapies, and are still essential ingredients in modern clinical practices.
Shiitake, in particular, is an endemic mushroom from Eastern Asia believed to offer potential antioxidant and anti-ageing effects, being even acknowledged as an elixir of life.
A young skin is mostly characterised by a proper firmness, elasticity and resilience, which are mainly provided by the two key extracellular matrix proteins, elastin and collagen.
Type I collagen, specifically, is one of the most abundant proteins in the skin, offering tissue structure and strength. With time, a decrease in the collagen synthesis and an increase in its deterioration are believed to cause the emergence of ageing signs such as loss in skin firmness.
Ensuring correct functionality of collagen, by taking care of all stages of its life cycle, is considered essential to maintain a well-preserved and youthful skin. With this in mind, Lipotec has developed ACTIFCOL advanced botanical ingredient - a shiitake mushroom-based extract that can boost type I collagen synthesis and enhance PLOD1 levels, which contribute to improving the quality of the protein.
In addition, it helps prevent carbamylation process, responsible for the deterioration of collagen. As a result, a firming effect on the skin can be expected as observed in various studies.
To highlight a few, in vitro, the botanical ingredient showed to reduce the carbamylation-induced deterioration process by 75,9% versus control and to increase the synthesis of type I collagen by 36,6%, suggesting an improved quality of the protein.
Ex vivo, ACTIFCOL advanced botanical ingredient supported the proper structure, arrangement and organisation of collagen microfibrils after carbamylation.
A clinical test was performed on 41-55 years old female volunteers with skin flaccidity that applied a cream with 2% ingredient on the neck, décolleté and half face and a placebo cream on the other half, twice a day for 56 days.
Statistically significant results were observed at the end of the study with 14.4% firmness improvement of décolleté, 13.5% of the face and 10.1% of the neck. Moreover, a reduction of neck folds and visible tighter appearance of skin complexion were demonstrated by macro photographs.
Enhancement in firmness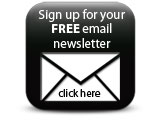 ACTIFCOL advanced botanical ingredient can provide a complete care of the collagen in order to obtain a proper protein functionality assisting in a firmer appearance of mature skin. It can be incorporated into formulations aiming to provide a tensing care and rejuvenated effect for the face, neck and décolleté.
Featured Companies