Lipotec opens Oceania subsidiary
Customer demand calls for local distribution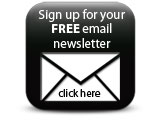 Active ingredients supplier Lipotec has established a subsidiary for the Australian and New Zealand markets. Based in Sydney and operational immediately, Lipotec Pty Ltd is said to be in line with the company's strategy of building direct in-house distribution and in accordance with the growing customer area demands.

The subsidiary will take responsibility on an exclusive basis for the distribution of Lipotec's products in Australia and New Zealand and will be the company's sustainable direct-to-partner office for sales and technical support in the area.

Albert Calvillo, until recently area sales manager at the company's Asia office in Singapore, will manage the new subsidiary.


Featured Companies