Lipstick Queen gets possessed by Bête Noire
Lipstick Queen has created the Bête Noire lipstick collection
Lip brand Lipstick Queen has been 'inspired by the dark sensuality that resides within us all', to create the Bête Noire lipstick collection.
The three lipsticks in the collection are in fact all the same shade of deep wine - called Possessed - but in varying tones and intensities, in a nourishing formula.
Possessed Sheer gives a subtle hint of colour in a wet formula infused with vitamin E, while Possessed Metal is gives lips a rich shimmering, metcallic look, and Possessed Intense provides creamy, opaque coverage to 'cloak' lips in the dark shade.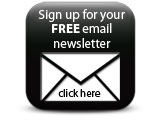 The lipsticks are priced at £28 each from Space NK stores and online.
Companies