Liz Earle Cleanse & Polish Hot Cloth Cleanser is recalled
Tests reveal that product is contaminated with high levels of a dangerous bacteria
Liz Earle's best-selling Cleanse & Polish Hot Cloth Cleanser has been recalled in Europe after it was revealed to contain dangerously high levels of bacteria.
15,000 tubes of the product have been recalled after the batch tested positive for Enterobacter gergoviae.
The European Commissions Rapid Alert system warned that the bacteria could cause skin and eye infections and is a particular risk to those with a weakened immune system.
In some cases, Enterobacter gergoviae has been found to be resistant to antibiotics.
Liz Earle, currently owned by Boots, told The Huffington Post that the issue related to a single batch of the product which was sold through its website.
Buyers affected by the recall were all offered a full refund.
A spokesperson told The Daily Mail: "Liz Earle Beauty has taken every measure to ensure this doesn't happen again. The company has also carried out a thorough inspection of all their other products and none is affected."
The cleanser is the best-selling item in the Liz Earle range and has won more than 100 industry awards. The product is sold with a muslin cloth and is said to gently remove make-up and dirt to leave the skin clean and soft.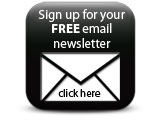 The Liz Earle brand was bought by Boots in 2015 in a £140m deal. It was originally founded by two friends in the Isle of Wight.
Companies