Lizzo steps out for Dove's 'selfie talk' project to advocate against digital distortion online
Grammy-award winner lends her voice to tackle beauty editing among young people
Credit: Luke Gilford
Unilever's Dove has tapped three-time Grammy-award winner and body confidence advocate Lizzo to address unrealistic beauty standards encouraged by social media.
The 'Good as Hell' singer will lend her voice in social media posts, press and other appearances, in the beauty business' mission to turn the tide on the negative use of filters and touch-ups.
As part of the beauty favourite's Self-Esteem Project, founded in 2004, the brand is encouraging adults to have "the selfie talk" with young people in their life.
Documented in its Confidence Kit, available to download via Dove's website, the brand has commissioned advice from experts to help navigate body confidence in young people.
The 32-page document touches on social media's impact on wellbeing and how to handle children that are being bullied for their looks.
"I love how this generation is so creative in the ways in which they express themselves," said the singer.
"It's really inspiring to see how people are taking their identity and their beauty into their own hands. However, people are struggling with their self-image and self-confidence more than ever.
"This is amplified by the increasing pressure to show a digitally distorted version of ourselves, reinforcing the idea that our beauty in real life is not good enough or worthy of likes.
New findings by the project discovered 85% of girls in the UK have already used a filter to enhance a photo by the time they are 13 years old.
Meanwhile, almost 70% of girls have edited at least one feature or body part out of a photo before posting on social media.
Girls that spent longer editing their photos for social media also reported to have lower body esteem: 64% of girls who spend 10-30 minutes editing photos said they had low self-esteem.
Findings also showed that girls would feel more confident if images on social media were more representative of women in everyday life.
To visualise the dangers of digital self-distortion, Dove has curated a film reversing the editing process to show how young people's self-esteem can be affected by these apps.
"With the rise and rise of social media over the last ten years, digital distortion is now happening on a much bigger scale, and by younger people, without regulation," said Firdaous El Honsali, Dove's Global Communications and Sustainability Director.
"We see so much creativity and expression of self-identity through the use of filters and editing apps, but when filters are used to digitally distort images to conform to narrow beauty standards, it can become damaging to the self-esteem of young people.
"Girls particularly begin to feel the pressure to edit and distort themselves to create something 'perfect' which cannot be achieved in real life."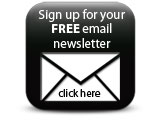 Dove has also teamed up with Shonda Rhimes, the CEO of Shondaland, a global media company; Megan Crabb, host of the 'Bodyposipanda' podcast; and Nyome Nicholas-Williams, a mental health advocate to work on the project.
Companies