Local brands dominate in Korea
Korean cosmetic brands are expanding market share at the expense of imports, says David Kilburn
-
Facing ongoing economic difficulties, Korean consumers are becoming more price conscious. One consequence is that Korean cosmetic brands are expanding market share at the expense of imports.
For example, cosmetic sales at Lotte Department Store jumped 11% in 2011 compared to 2010, but last year sales dropped 2.4% year on year. Most cosmetic brands sold at Lotte are imported.
According to a recent report from Kyobo Securities, the market share of imported cosmetics in South Korea fell from 26% in 2009 to 23% last year. Local brands' share rose from 47% in 2008 to 57% last year. Traditional homemade products took another 20% of the market in 2013.
The price of imported cosmetics is expected to increase during July, despite the strengthening of the Korean won. The increases are considered an effort to compensate for poor sales. For example, Dior increased the prices of items it sells at department stores by an average of 1.8% on 1 July.
Pricing is not the only factor – over recent years, the pace of innovation and brand development in Korea has quickened. Product quality, packaging and marketing have all improved, giving consumers a wider choice of competitively priced products.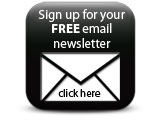 David Kilburn, Tokyo
Companies