Lockdown-preneurs: Pandemic prompts surge in beauty treatment businesses
The Covid-19 pandemic has given rise to a new breed of beauty lockdown-preneurs, according to new findings
With stay at home orders in place, offices closed and many consumers on furlough due to the Covid-19 pandemic, the last 12 months has been the final push for hundreds of aspiring beauty owners to kick-start their own businesses.
According to findings by The Accountancy Partnership, out of the 7,000 new businesses that launched in the hair and beauty sector in 2020, almost 500 were a product of Britons on furlough, while the number of registrations of those that were made redundant increased by 33% compared with 2019.
Some 14% of new hair and beauty businesses – around 990 enterprises – were the result of a need for extra income.
"The notion of turning a hobby into a source of income has been on the rise for a few years, especially as more people become aware that the first £1,000 gross profit per year is tax-free," said Lee Murphy, The Accountancy Partnership's Managing Director.
"The pandemic has presented many people with the time and opportunity to turn a side hustle into their main source of income.
"It is promising that there are people with a genuine passion for what they are doing behind these businesses and 13% of people who started a business from a side hustle last year want it to become their full-time job."
The surge in beauty treatment businesses is not the only sector in cosmetics to give rise to a new breed of beauty entrepreneurs.
A study commissioned by desktop factory Mayku in July last year, found around 25% of consumers with a hobby for developing their own beauty products had been inspired to set up their own company during the first lockdown.
This impetus to bring DIY beauty businesses to market, Mayku said, could bring in a cash injection of £4.3bn to the sector.
"It is truly wonderful to see the sheer quantity of people in Britain who have benefitted from allowing their creative juices to flow by taking up, or even rediscovering, a love for beauty, cosmetics and general wellbeing," said Mayku's co-founders Alex Smilanksy and Benjamin Redford.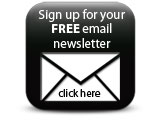 "The process of crafting innovative and artisanal cosmetics allows people not only to reignited their creative mindset, but also encourages productivity with beautiful results."
Companies