Lonza makes appointment to the CDR's advisory council
Lonza has appointed Philip Ludwig, Manager for Global Product Development and Applications at Lonza Consumer Care, to the advisory council of the Center for Dermal Resarch (CDR).
Ludwig will provide strategic guidance in support of the CDR's vision. At present, Ludwig develops new botanical extracts and discovers innovations in growing plant tissue cultures that create new actives for use in products.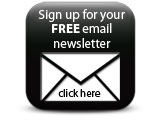 Ludwig holds a BA in Biology from Grinnell College, Iowa, and a Masters in Cell and Molecular Biology from Michigan State University. Prior to joining Lonza, Philip worked with Ball Horticulture in Chicago and created new nutraceutical ingredients extracted from plants bred specifically by the company. He has an overall healthy passion for botany and a collection of over 80 plants.
Companies