Looking to up your game? Superdrug's on the hunt for the next big hit in halal beauty
The British retailer in is looking for the next big indie eco-friendly cosmetics brand as part of its Open House Activity dragons' den-style initiative
HiGlow High Intensity by Rochelle Humes was a key launch for Superdrug's Shades of Beauty campaign
Superdrug is offering £100,00 worth of marketing support to fund a beauty brand specialising in halal certified cosmetics, the retail giant announced this week.
The 'Open House Activity' is available to eco-friendly brands working on growing their UK customer base and online presence. British homegrown indie firms will be considered as well as new entries to the market.
Superdrug said the initiative comes after the reported success of its 2016 Shades of Beauty Campaign which specialised in diversifying its product offering.
Simon Comins, Commercial Director at Superdrug, said: "We are a customer centric business and we know that shoppers in our stores are looking for the products that meet their exact needs.
"We have a huge selection of vegan products, all our own brand beauty and personal care products are cruelty free, and we are now looking at how we can address the other areas which customers have told us are important to them."
The event in May will enable upcoming brands to pitch to retailer's senior buying team.
The successful candidate will receive a bespoke plan created with the supplier and Superdrug's marketing team which may include features in Dare pagazine, promotion via Superdrug's social media channels, in-store promotion, CRM, in-store media support and launch features via the beauty chain's radio.
Appointments are expected to be booked quickly and all prospective brands will be required to complete a form detailing their proposition.
"We understand that working with large companies such as ours can seem daunting to smaller companies so this event will give people the chance to meet the team and showcase their products in a more informal way," added Comins.
"We want to see brands from people that know their customer, care about the planet, are looking to spread the word about their passions and have products that will make us go wow."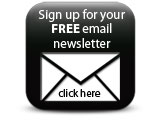 For more information email superdrugopenhouse@z-pr.com.
Companies