Louis Desazars to step-down as President and CEO of Shiseido Group EMEA
Louis Desazars announces he will quit as President after two years at the helm
Louis Desazars, the Shiseido Group EMEA President, is stepping down in order to pursue other interests.
During his tenure, Desazars made some significant contributions to the group and headed the initial development of BPI in Europe and in the US; he also successfully established NARS during his years in the States.
Under his chairmanship, he directed the signature of a license agreement with the Italian fashion giant Dolce & Gabbana.
Masahiko Uotani, President and Group CEO of Shiseido Co. Ltd, will be his successor and is due to make an announcement shortly.
During the transition period, Eric Henry, Chief Business Officer EMEA, will take over the role as temporary CEO.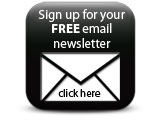 Even though its leadership is changing, the group's ambitions remain the same: Shiseido aims to be one of the top five prestige group players in EMEA, striking for 9% market share of fragrance.
Companies