Louise Redknapp to front Dr Organic's Snail Gel Range
Louise Redknapp appointed as the face of Dr Organic's Snail Gel Range
TV presenter and businesswoman Louise Redknapp has been appointed as the face of Dr Organic's Snail Gel Range, exclusive to retailer Holland & Barrett.
The range features five new products including a cream, eye serum, facial serum, hand and nail elixir, and moisture mask.
Redknapp said: "I'm a huge fan of natural and organic products which is one of the reasons why I love the new Dr Organic Snail Gel range. I am very careful what I put on my skin and it's important to know that the range is paraben and SLS free. I find it suits my skin type perfectly and leaves my skin feeling very smooth and hydrated!  In particular I've been using the Facial Serum everyday and I've definitely noticed a difference in the appearance of my skin since using the full range".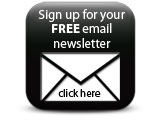 Lysa Hardy, Chief Marketing Officer for Holland & Barrett, added: "We are extremely delighted to have Louise on board to launch the new Dr Organic Snail Gel range. We feel she is a positive brand ambassador as she truly cares about what she puts onto her skin and advocates the same beauty ethics as we do."
Companies