Love Island and selfies boost Superdrug 2017 profits
The A.S. Watson-owend retailer has sponsored the ITV2 reality series for three consecutive years
A promo shot for Love Island / via ITV
Reality TV series Love Island and selfie-ready sheet masks have bolstered Superdrug's 2017 profits.
Today the A.S. Watson-owned retailer revealed its pre-tax profits have reached £92.9m, up 16% from £80.4m in 2016.
Meanwhile, sales nudged up by 2.3% to £1.24bn, driven primarily by bricks-and-mortar activity and its 22 store expansion.
Superdrug attributed its sponsorship of Love Island, the hit ITV2 reality show, to a sales boost across bronzing, make-up and hair styling.
The TV deal, along with introducing new brands, has helped the retailer increase its cosmetics market share to 32%.
Skin care was singled out as putting in a particularly strong performance; the category grew by 10%, with sheet masks and bubble masks proving a hit with consumers looking for 'Instaworthy' products.
A digital focus
Superdrug's new Hammersmith store
Superdrug's new app and e-commerce expansion into Scandinavia last year also contributed to the website's 30% sales growth.
The retailer pushed its digital presence further in June with the launch of its debut mobile phone network, Superdrug Mobile, for loyalty card holders.
Health & Beautycard members increased by 25% in 2017, with nearly 12 million registered customers at the end of the year.
Peter Macnab, CEO of A.S. Watson Health & Beauty UK, said: "We are pleased with the company's performance and the continued recognition of our colleague's customer service efforts.
"This year we will continue to focus on offering customers the service and products they want, including our new Superdrug Mobile.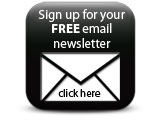 "Our strategy this year is to ensure we are offering customers everyday accessible health and beauty, giving them the beauty and health services they need in a vibrant and friendly store environment."
Companies