Lubrizol Life Science Beauty introduces first active ingredient for hair care
Seascalp biomarine ingredient gets to the root of healthy, beautiful hair
Lubrizol Life Science Beauty (LLS Beauty) is pleased to announce the launch of its first active ingredient for hair, leveraging Lipotec™ Active Ingredients expertise to deliver a one-of-a-kind consumer solution for scalp care.
Seascalp biomarine ingredient is proven to minimise the accumulation of sebaceous lipids and strengthen the skin barrier function for a healthy scalp with less itchiness, greasiness and inflammation.
Beautiful hair begins at the scalp, but when it gets out of balance, producing high levels of sebum and triggering skin inflammation and barrier dysfunction, people are more prone to experience scalp discomfort.
Seascalp biomarine ingredient is a biotechnological solution ideal for a daily hair care routine to soothe the scalp and minimize the presence of flakes while preventing its reappearance.
"Our team at LLS Beauty is continuously looking for new ways to help consumers live a more beautiful, healthier life and we're excited to now be able to offer our first active ingredient that targets the scalp, where healthy hair begins," said Elena Cañadas, Global Marketing Director, LLS Beauty.
Research has shown the efficacy of the leave-on formulation. In an in vivo study, a group of men and women with dandruff applied either a serum with 3% Seascalp biomarine ingredient or a placebo serum once every two days for 28 days.
At the end of the study, the visible presence of flakes was reduced 40.5%, greasiness was minimized by 26.7% and participants reported enhanced scalp comfort.
Reduction of flakes
0 days vs 28 days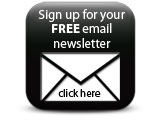 In another study, men and women with dandruff applied a 3% Seascalp biomarine ingredient serum on their scalps once a day for 28 days. After the application ended, benefits in helping manage inflammation-prone scalps were seen for two additional weeks, reducing inflammation reoccurrence and providing extended scalp protection and comfort.
Featured Companies