Lubrizol Skin and Dermal Care integrate to form Lubrizol Skin Essentials
The Lubrizol Corporation announces that its Skin Care and Dermal Care segments will now be combined and operate under the new name, Lubrizol Skin Essentials. This move is an evolution of the "Accelerating your creativity vision" established by Lubrizol Skin Care two years ago with the aim of offering more comprehensive assistance to its clients.
This vision introduced a new solution for the continuously changing and demanding skin care market, focusing Lubrizol's Skin Care brand promise on becoming a partner to its customers and helping boost creativity with innovative concepts, strong technical and regulatory support, as well as flexibility in supply and delivery.
Joining Lubrizol's functional ingredients and Lipotec's active ingredients under Lubrizol Skin Care was the first move to bring a complete advanced skin care offering to the market. Since then, the team has leveraged its skin care science knowledge by focusing on ingredients and formulation concepts that deliver a beautiful and healthy skin experience to the end consumer. Lipotec's molecular science, delivery systems and botanical extracts yield to an unlimited source of active ingredients with proven efficacy to meet every skin care need. The polymer technologies of Lubrizol complete the portfolio and deliver unique performance benefits with superior sensory experiences in a wide range of cosmetics including skin care, sun care and colour care.
Since Lipotec became Lubrizol's global centre of expertise for skin care, a new clinical testing laboratory was formed within the company's Barcelona facility in the fall of 2016, establishing the company's strong commitment to the new mission.  Completing the skin care, sun care and colour cosmetics application laboratories, and the already existing in vitro facilities, the new labs serve as a point of reference for research in the advancement of active ingredients and allow Lubrizol to accelerate the launch of new products to the market.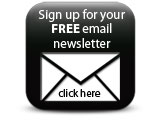 Lubrizol's Dermal Care division had a focus on developing sensory pleasing skin topical systems and solutions to enhance the delivery of monographed active ingredients onto and into the skin, which was very aligned with Lubrizol Skin Care goals. Thus, the decision to regroup the two entities to maximise synergies and facilitate leveraging technology.
Featured Companies