Lubrizol invests $40m in polymer manufacturing facility
Kentucky-based plant to undergo expansion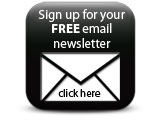 Lubrizol Advanced Materials, a segment of The Lubrizol Corporation, is to invest approximately $40m in its Calvert City manufacturing facility in Kentucky. According to Lubrizol, the expansion will include advanced proprietary process technology for the manufacture of its Carbopol polymers, which it says will help improve the facility's ability to continue to provide customers with high quality products.

"Strengthening our portfolio is one of Lubrizol's strategies for growth and investing in our physical infrastructure is one way to accomplish this goal," said Tom Malafronte, senior vp and general manager of Lubrizol's Noveon Consumer Specialties.

In undertaking the expansion, Lubrizol will benefit from a $3m tax incentive under the Kentucky Reinvestment Act, with the support of the Kentucky Cabinet for Economic Development.
Featured Companies