Lubrizol presents new rheology modifier for oil systems
New from Lubrizol is Oilkemia 5S polymer, a highly efficient and versatile rheology modifier for skin care, sun care and colour cosmetics.
It enables clarity and suspension in oil systems for appealing visual impact; provides shear thinning with non-tacky feel for an elegant, powdery skin feel; and offers broad compatibility with oils, pigments and UV filters for diverse applications.
It is compatible with non-polar oils when combined with polar emollients and/or sunscreens.
The caprylic/capric triglyceride and polyurethane-79 product comes as clear solid granules requiring oil phase dispersion at 80-90°C.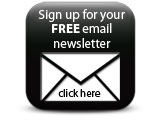 It is recommended for creating innovative anhydrous or emulsion systems.
Featured Companies