Lubrizol skin care actives combine under one name in North America
The Lubrizol Corporation announces today that Active Organics a provider of natural extracts and performance ingredients and Lipotec LLC, a leader in active ingredients for skin care will now be combined and operate under the name Lipotec USA, Inc. This name change is effective immediately.
Lubrizol previously acquired both companies in order to expand its skin care offerings portfolio. Under the new name, Lipotec USA, Inc. will be located at the current address of Active Organics, Inc.: 1097 Yates Street, Lewisville, Texas.
Lubrizol began promoting Active Organics as a brand under the Lipotec umbrella in 2015 to address the changing consumer demands in the skin care market.  The move was part of the company's mission to provide customers with innovative products, comprehensive assistance and the necessary resources and services to support its growth and skin care initiatives, all in the fastest and most effective way possible.
About Lubrizol Personal and Home Care
We develop, manufacture and market a broad range of specialty chemicals for skin care, hair care, bath and shower, surface care and fabric care. Our innovative ingredients and additives modify physical properties, enhance functional performance and deliver aesthetic benefits to drive key consumer product claims.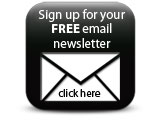 The addition of Active Organics' botanical extracts and Lipotec's peptide-based active cosmetic ingredients strategically expands our product portfolio and builds upon our current capabilities, formulations expertise and global manufacturing footprint to take innovation to the next level. We are persistently committed to providing you with powerful, proven solutions so you can formulate with confidence (TM).
Featured Companies