Lucas Meyer Cosmetics wins at in-cosmetics with new products
GREYVERSE: Zero shade of grey is also sexy!
Winner of 2018 Beauty Industry Awards: Best Hair Ingredient!
A breakthrough innovation, Greyverse is a clinically efficacious active ingredient able to act on the two main factors causing hair greying process, offering a unique solution to finally recover natural hair colour progressively.
α-MSH biomimetic peptide, Greyverse stimulates melanogenesis process and reduces oxidative stress in the hair bulb in order to improve the production of melanin and increase the quantity of pigments in the hair shafts, leading to a darker hair colour.
Greyverse provides outstanding clinical results on gene expression and visible reduction in grey hair density to help men and women recovering a young look and increase their self-esteem.
OiLESS'city: Urban Multi-Ethnicity Sebum Regulator
Extracted from the Australian lemon myrtle and titrated in Polyphenols, OiLESS'city is an urban multi-ethnicity sebum regulator.
Design for the millennials around the world, OiLESS'city acts on four biological targets to decrease sebum production, reduce shiny appearance and bring back a more natural look to be selfie-ready.
OiLESS'city protects squalene from oxidation, dims the inflammatory cascade, reduces sebocytes differentiation and lipids accumulation.
OiLESS'city is clinically proven to reduce comedones and papulae as well as reducing emotional distress and unclean sensations felt by consumers who have oily skin.
Boréaline Expert: Boreal rejuvenating power
Silver Award at in-cosmetics 2018 Green Award!
Boréaline Expert is a unique sustainable Red Maple bark extract obtained from a circular economy concept, recycling tree bark from the wood industry.
Red maple is a famous Canadian tree species, present in the boreal forest and known for its robustness and resistance.
The bark extract contains an exceptionally high level content of polyphenols, powerful antioxidants that contribute to the overall antioxidant and anti-ageing properties of the ingredient.
It stimulates ECM proteins and has outstanding effects on skin firmness, elasticity and wrinkle reduction after 14 days!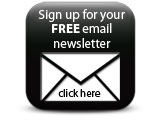 *GREYVERSE, OiLESS'city and Boréaline are registered trademark ingredients of Lucas Meyer Cosmetics
Featured Companies