Lucas Meyer's foolproof gelling agent
Siligel from Lucas Meyer is an optimised combination of phospholipids and polysaccharides, claimed to revolutionise the use of gums.
Unlike gums, it requires no predispersion, even when used in a cold process. It is also particularly resistant to a high amount of electrolytes.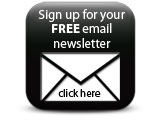 Lucas Meyer says Siligel is suited to several applications, including as a gelling agent, stabiliser, co-emulsifier, suspending agent and skin feel enhancer, making it an excellent substitute for silicones.
Featured Companies