Luminia Granatum PRCF: a synergistic whitening approach
Extremely effective whitening strategy based in a three-angle approach
Extremely effective whitening strategy based in a three-angle approach:
Brightening perfector
Texture and Tone Evener
Radiance and Glow Enhancer
LUMINIA GRANATUNPRCF enhances skin radiance and glow, the result is a more even tone and texture and a visible brightening effect.
LIGHTENING
Interferes with the melanogenesis process by a novel and highly effective mechanism, regulating MITF and acting within the nucleus where the excess of melanin originates.
Interferes with tyrosinase; prevents its up regulation and ultimately leads to the reduction in the quantity of melanin in the skin.
EVENER
Inhibits the melanosome transfer and reduces hyper-pigmentation in localised skin areas and therefore homogenise skin hue.
PREVENTS
The most efficient skin protection and resilience. Prevents the formation of free radicals, the antioxidant activity interferes with the keratinocyte-melanocyte communication preventing the release of melanocortins, such as the a-MSH precursor and certain interleukins, from the keratinocytes upon UVB exposure.
This blockage results in the lack of activation of melanocytes by these signals and hence down regulation of melanin production.
DESCRIPTION
LUMINIA GRANATUNPRCF is a powder derived from the cultured plant stem cells from the seeds of Punica granatum (Pomegranate) that is obtained by Phyture Biotech´s Plant Cell Biofactories TM Technology.
LUMINIA GRANATUNPRCF enriched in characteristic hydroxybenzoic acids, is standardised in qallotannins (gallic acid) and ellaqitannins (ellaqic acid).
Plant Cell Biofactories TM (PCB) Technology allows to stimulate the cell cultures of LUMINIA GRANATUNPRCF for the obtaining of the highest production of ellagic acid and gallic acid, the major antioxidants in pomegranate.
Phyture Biotech's Know-how in bio-engineering of stem cell cultures allows to stimulate the stress signalling pathways to enhance the production of these key antioxidant and anti-inflammatory acids. Therefore, LUMINIA GRANATUNPRCF includes a unique skin friendly synergistic combination that ends up in an innovative whitening and lightening approach.
A GREAT TECHNOLOGY BEHIND

As expert developer of plant cell cultures, Phyture Biotech launches a new range of products based on the technology of plant stem cells introducing: Plasma Rich in Cell Factors TM(PRCF).

PRCF is the Company innovative approach to the phenomenon and proprietary concept of Molecular Synergy: the new way to take advantage of the real power of plants.

PRCF arises from our Plant Cell BiofactoriesTM Technology. This technology is based in a driven development process that is designed to enrich the cell cultures in several fractions of active molecules in sync, targeting the molecular synergy phenomenon.
IN VITRO EFFICACY
Antioxidant effect on Human Epidermal Progenitor Cells against Sun Radiation induced oxidative stress.
Up to 38% of Protection Index against oxidative stress after Sun Radiation*.
*Protection Index: reduction of ROS production compared to control (not treated, irradiated)
*Sun radiation: irradiation with solar simulator lamp (SOL500 Dr. Hönle).
Green fluorescence: DNA and mitochondrial oxidation (CellRox green).
Orange fluorescence: Citoplasmatic oxidation (CellRox Orange).
*Three more in-vitro tests have been performed targeting: Inhibition of Melanogenesis (induced by α-MSH), Inhibition of Melanogenesis (Induced by Sun Radiation) and Inhibition of melanosome transport & transfer from melanocyte to keratinocyte (Melanophilin Inhibition).
IN VIVO EFFICACY
Measurement of:
- Whitening effect on dark (hyperpigmented) spots
- Improvement of skin brightness
- Smoothing effect on the skin topography

Results show a more intense whitening effect on dark spots than at the skin hue, therefore skin is more even and uniform.
LUMINIA GRANATUNPRCF shows a skin tone whitening and brightening effect in 87% of the volunteers: +3,5% increase in skin brightness.
LUMINIA GRANATUNPRCF shows a spot whitening effect in 100% of volunteers: 31% in melanin index (ITA) 5,4% increase in skin luminosity (L*).
LUMINIA GRANATUNPRCF shows a smoothing effect in 80% of volunteers (Crow's Feet wrinkles): 10,8% improvement in skin roughness (Ra).
IN VIVO EFFICACY TECHNICAL DATA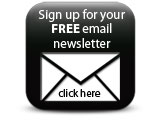 * Panel of 30 Caucasian volunteers
* 40-70 years old (average 60,1)
*2 evaluation points:
- Placebo
- 1% dosage (15 vol.) (shown above) or
- 0,3% dosage (15 vol.) (available on request)
*2 applications a day in the face
SAFETY PROFILE
| In vivo: | In vitro: |
| --- | --- |
| | |
| Skin Tolerance (patch test) | Skin irritation potential |
| Sensibilisation (HRIPT) | Ocular irritant potential |
| | Mutaqenicity |
| | Citotoxicity |
APPLICATIONS PROPERTIES
Featured Companies