Lumson acquires Marino Belotti
Thanks to the combination with Marino Belotti, Lumson strengthens its positioning in the premium cosmetic packaging segment
Lumson, Italy's largest company with ca. € 100 M revenues and one of the main European players in primary packaging for the cosmetic sector, announces the signing of an agreement for the acquisition of Marino Belotti Srl ("Belotti"), a leading Italian company with ca. €15m revenues active in the production of premium "make up" packaging solutions - especially in the "powder" sector, very well known for its creativity and technical abilities.
This is Lumson's first acquisition since FSI has entered into its share capital in August 2018. The acquisition is part of a wider growth strategy shared by the Moretti family and FSI, that will allow the Group to rapidly increase its market share in Italy and abroad, jointly strengthening leadership and geographical presence.
Maria Teresa Belotti and Alfredo Gavazzeni (exiting shareholders of Marino Belotti) will maintain their positions in the Board of Directors of Marino Belotti Srl as well as the operational responsibility for the "compact" division of LUMSON Group.
The Group's growth keeps continuing after the acquisition of Leoplast Srl, the leading Italian player in the production of lipsticks packaging, by further expanding its know-how and make up product portfolio with Belotti, historical well-recognized company for creativity, quality and flexibility, with a strong growth potential.
Matteo Moretti, President of Lumson, declared: "Marino Belotti is an historical company of our sector. With Maria Teresa and Alfredo we share the passion of our job and the orientation towards quality and innovation. I'm sure that this combination will enable Lumson to strengthen its positioning both in the European and American markets, where we are currently seeing the results of the hard work done over the past years."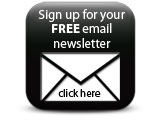 Maria Teresa Belotti - CEO of Marino Belotti, that will keep managing the company after the transaction, commented: "Lumson represents the ideal industrial partner for Marino Belotti in order to continue its growth. We are enthusiastic about the project and happy to be part of it."
Featured Companies